The best way to book Bijou Suites accommodations is through our official reservation site!
Bijou Suites
Bijou Suites offers a wide range of accommodations, including private lodgings and hotels, mainly in the Kansai region.
We offer a wide range of accommodations, from extraordinary suburban resort facilities to facilities suitable for sightseeing in urban areas.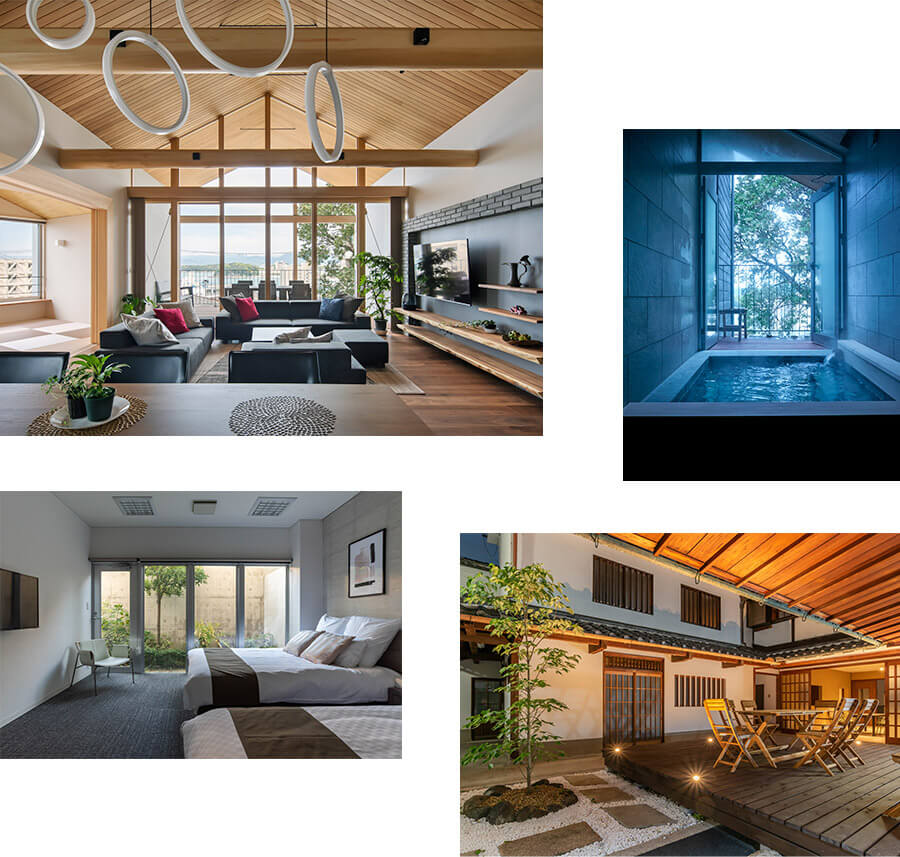 LUXURY
VILLA
Spend a quiet time
Enjoy a luxurious moment away from the hustle and bustle of the city.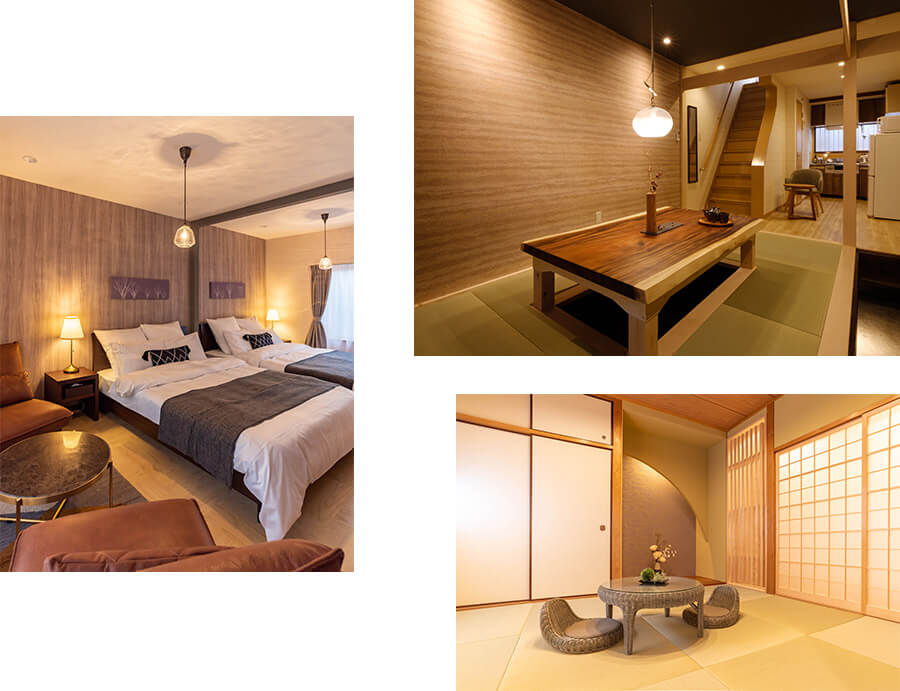 OLD FOLK
HOUSE
Renovation of old private houses
Enjoy a relaxing time in a traditional Japanese house.