IMPORTANT
*In order to enter the facility, you need to enter the PIN, which you will receive in the email sent to you at 7:00 PM one day before check-in.
Access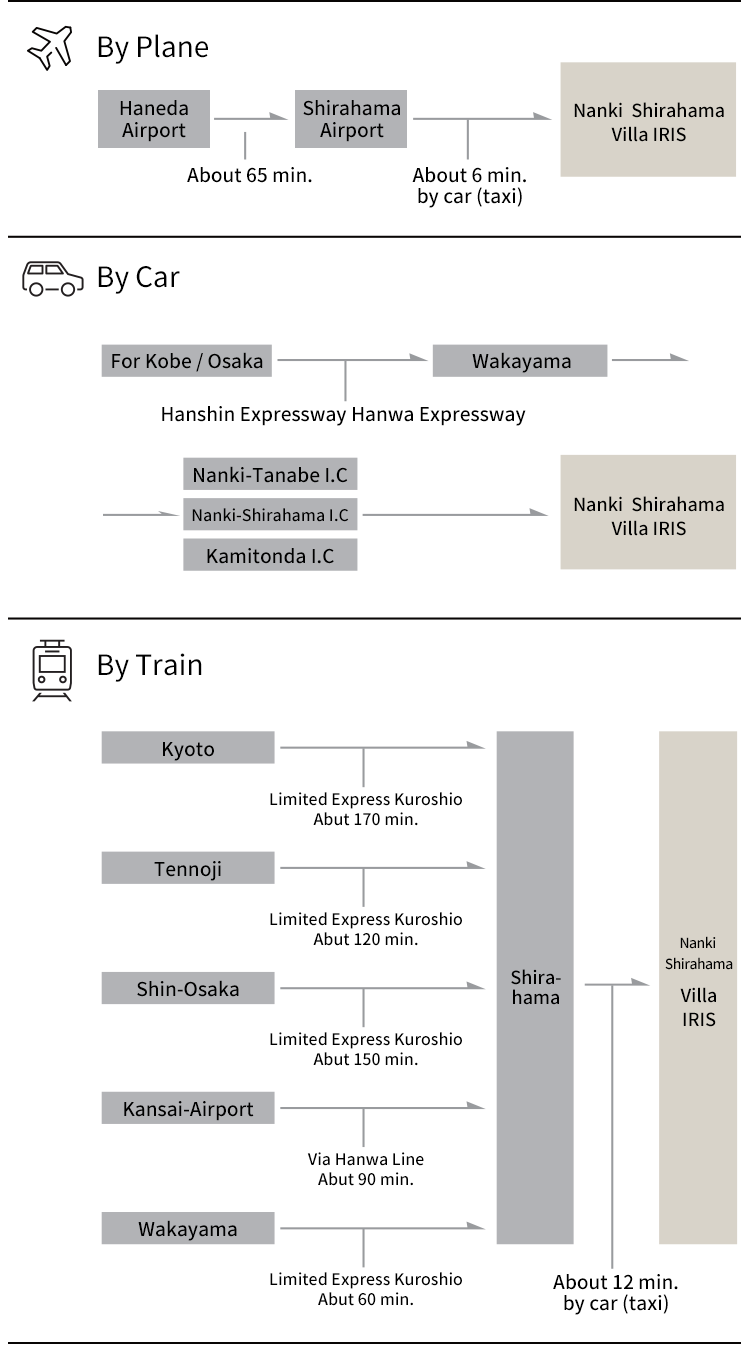 Location
〒649-2211 Wakayama, Nishimuro District, Shirahama, 2927-628
Appearance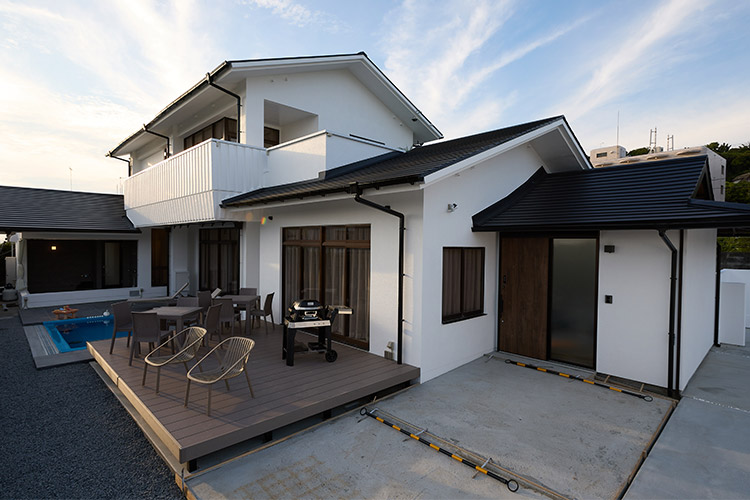 Private Parking Lot
There is space next to the entrance where approximately six cars can be parked.
How to unlock
The entrance is equipped with a door lock.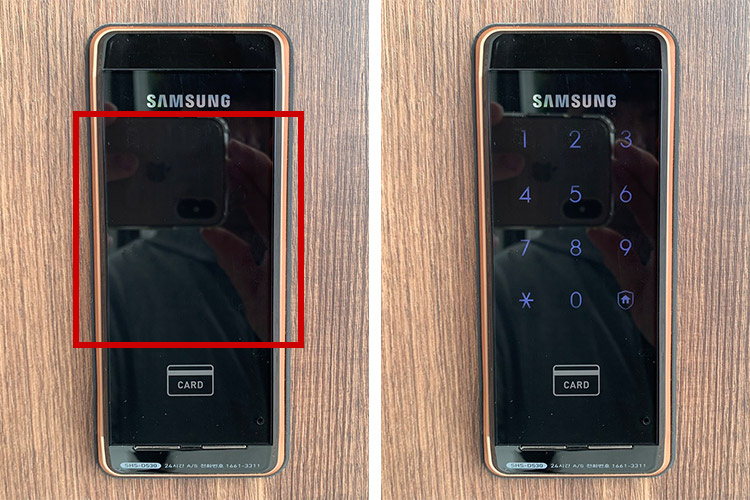 1.When you touch the screen, numbers are displayed.
2.Enter the passcode.
*The PIN will be included in the email.
*The door has an auto-lock feature.
IMPORTANT
*The PIN is included in the email sent at 19:00 one day before check-in.
Contact